It has been a tough year all round in 2020, with tight restrictions still being applied over the holiday season, some may feel like it is hopeless and festivities still can't be enjoyed. Well, that is just not true! Have a look at some of our suggestions that you may want to incorporate into your holiday season.
Board Games
Relatively simple but yet forgotten past time, order yourselves some board games to try with the family at home or if you are socially distancing online board games that you can play with relatives!

Take up Baking
The festive season isn't complete without some home baking – it doesn't have to be your standard pumpkin pie, mince pies or Christmas puddings. Mix it up and enjoy yourselves. Give each person a job to help with the process and make some lovely homemade baked food.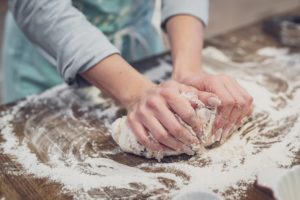 Get outdoors
If you are able to exercise outdoors, a great way to spend time with loved ones is going on a hike, trail or family walk. Getting fresh air and the blood circulating to work off some of that food.
Movie Night
Re-runs of your favorite Christmas movies or movies in general. Great way to watch back on some classics and experience together especially if you have children. Showing them what was your favorite entertainment.

Reflection
Taking the time to reflect on 2020 and what you could do better in 2021, individually and as a family. Sharing this between each other to reconnect. A great exercise to create some clarity, forming bonds, and understanding.

It is an excellent time to reconnect, understand, and experience new things with loved ones. Changing it up and adapting to what is available to us. No matter the situation there is always some fun to be had.
LP Design Team